Photovoltaik-gebrauchte Solargeneratoren für Verkauf Exporteur
MTO-SL216FM
1. über die Produktbeschreibung von Photovoltaik verwendet Solargeneratoren:
Remote control
Radio remote Controller
Solar Panel
1pc 18V30W polycrystalline panel+ 5m cable
SMF lead Acid Battery
1pc 12V20Ah rechargeable
Lamp
2pcs LED 3W lamp + 5m cable of each bulb
USB port:
2pcs 5V output for mobile, MP3,MP4, digital camera charging
Indicator
LEDs 25%, 50%, 75%, 100%
Fully charging time
About 8 hours
Lighting time
2pcs bulb: 28 hours; 4pcs bulbs: 14 hours; 6pcs bulbs: 9.5 hours
Size
Elec. box: 224*109*190mm Panel: 505*465*25mm
Weight/ctn
(Power box) N/W:25kg, G/W:26.00KG/3sets;
(panel) N/W:12.80kg, G/W:14.30kg/3pcs
2. Merkmale der Photovoltaik verwendet Solargeneratoren:
*
FM
Radio/Bluetooth/Headset/TF
card/U
flash
disk
* Home lighting
* Mobile/MP3/MP4 charger
* Power indicator for reminding power remained
* Two ways charging by solar panel or AC adapter
* Plug and play solar kit with handle
3. Bilder zeigen von Photovoltaik verwendet Solargeneratoren: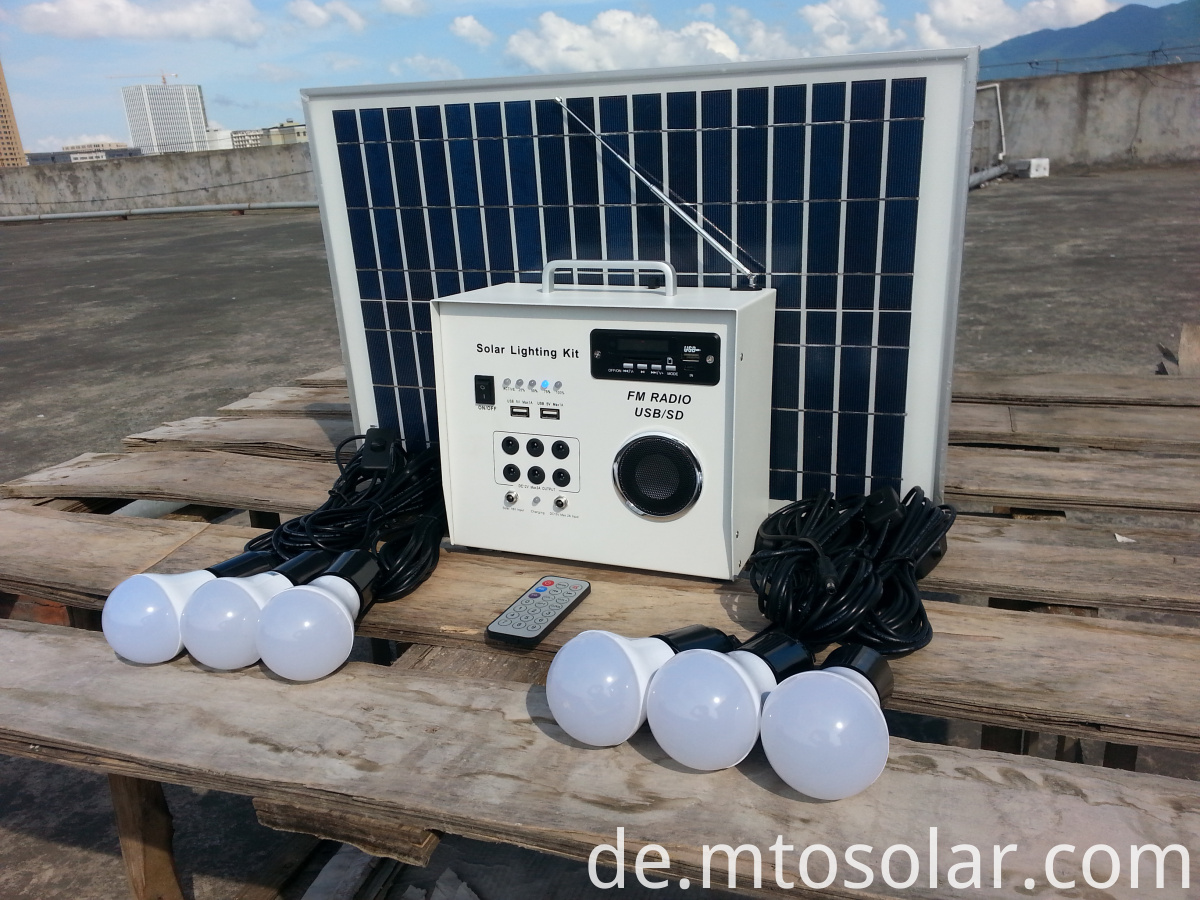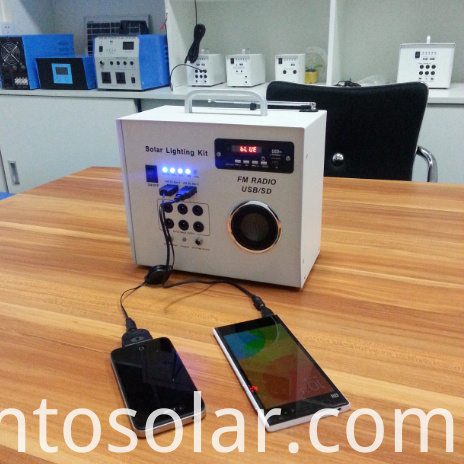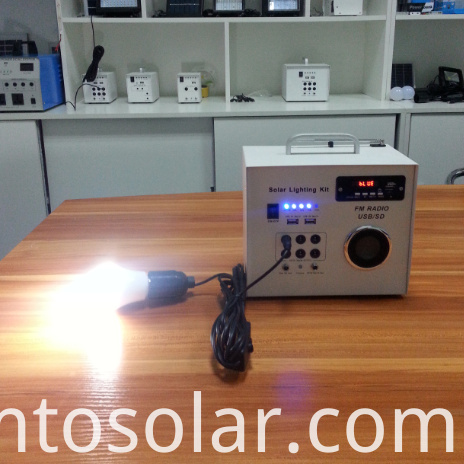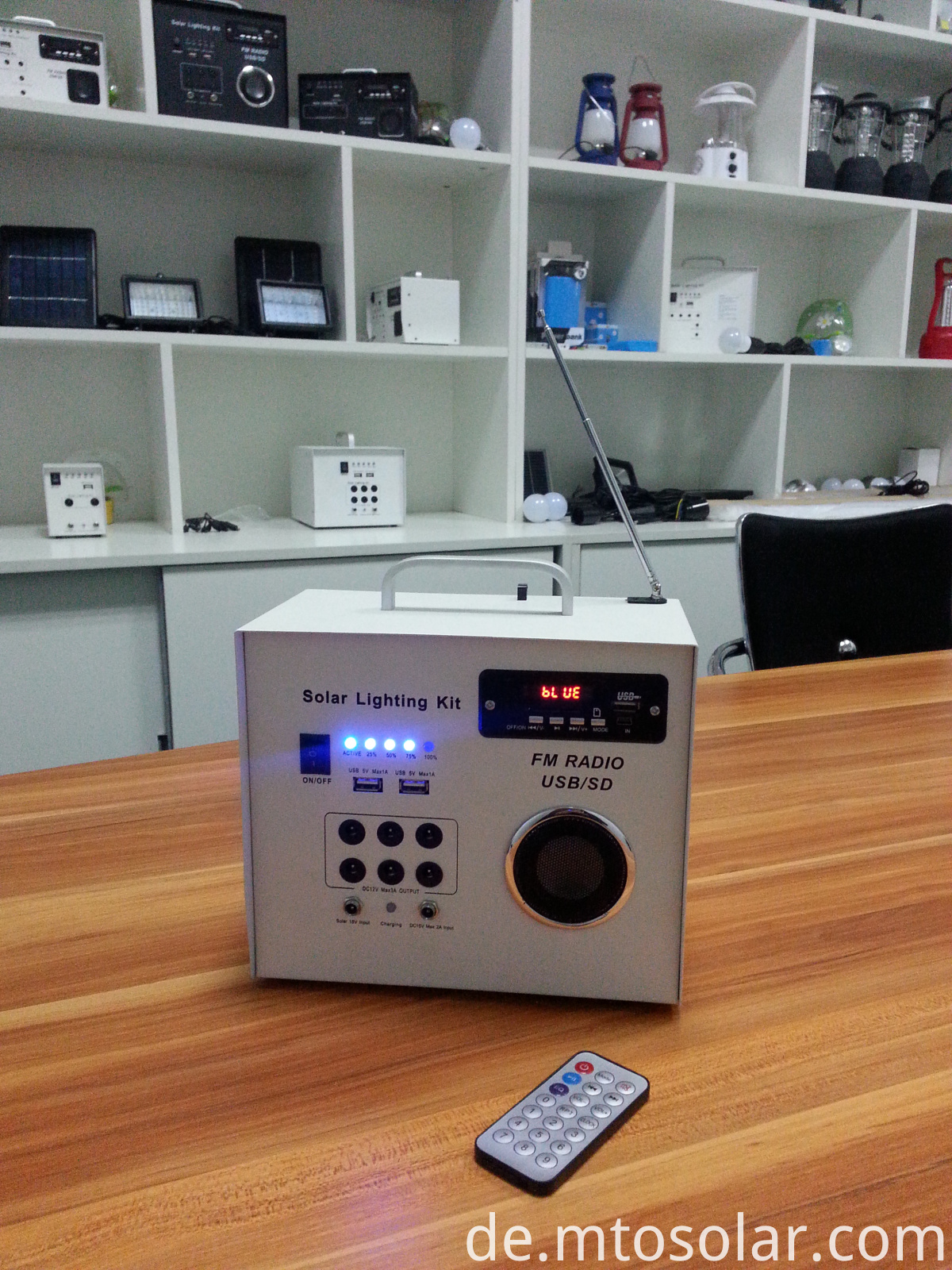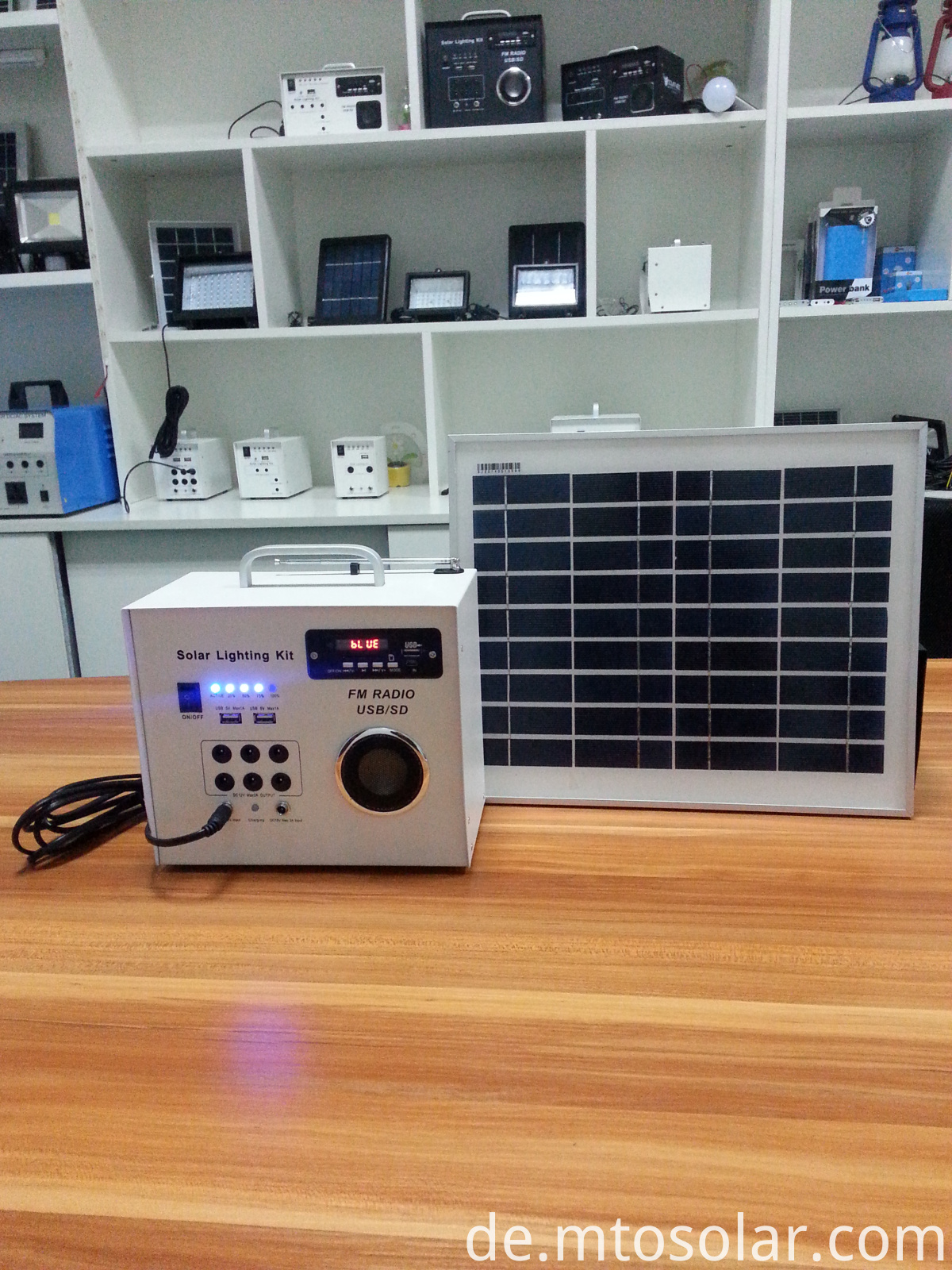 4. Verpackung und Versand von Photovoltaik verwendet Solargeneratoren:
Packaging
3pcs/ctn(for power box & solar panel)


carton size: 545*300*495mm(power box)

550*185*470mm(solar panel)

20ft container loading: 218cartons(654pcs)
40ft container loading: 450cartons(1350pcs)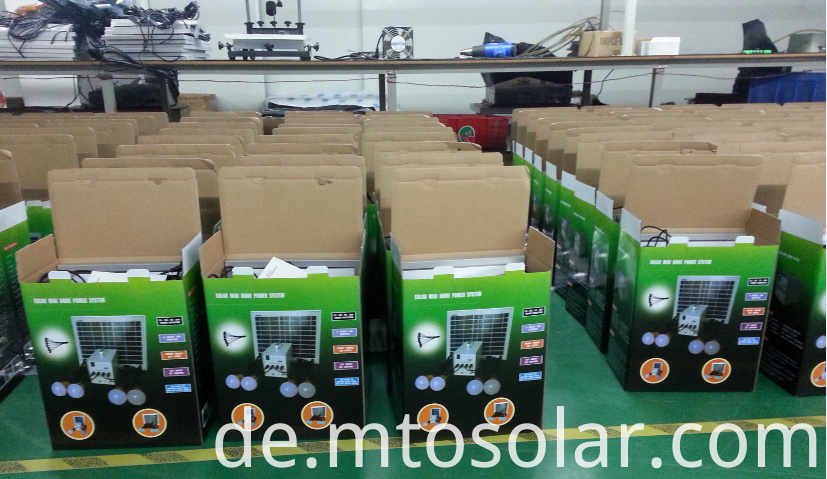 Proben würde versendet werden, innerhalb von 5 Tagen nach Zahlungseingang; Formale Aufträge würde innerhalb von 25 Tagen nach Zahlungseingang versendet werden.
5. Unternehmensinformationen von Photovoltaik verwendet Solargeneratoren:
Mindtech ist ein Hersteller von Solaranlagen, solar-Laternen, solar-Ladegerät, LED-Leuchtmittel-Lampen, led Downlights, Led Streifen, Led Röhren, led Strahler, led Flutlicht und led-Taschenlampen in China, die seit Jahren auf diesem Gebiet haben.
Unsere Fabrik Mindtech optoelektronische Limited. Donglian Industrial Zone, Kengzi Road, Pingshan New District, Shenzhen, basierend auf die hervorragende geographische Lage, wir denken für unsere Kunden mehr.
Wir bieten Produkte von hoher Qualität und günstigen Preisen für unsere geschätzten Partner, eine gute Zusammenarbeit mit Ihnen in naher Zukunft bereit!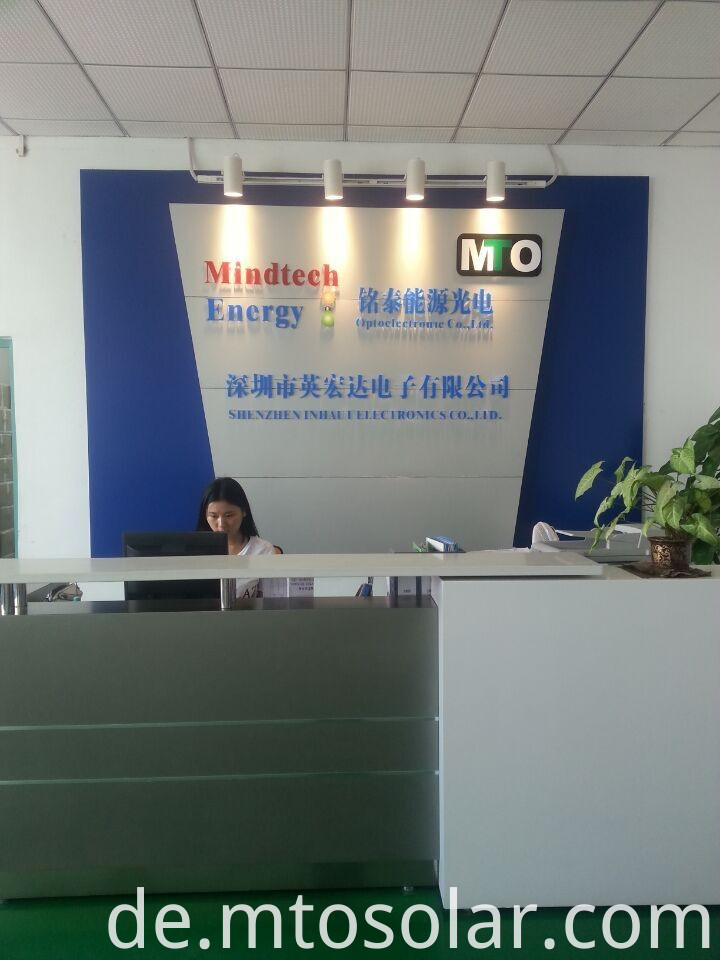 Produktgruppe : Solar-Beleuchtung-System mit FM-Radio