tragbare Solarladestation 10W
Dieses tragbare solar Ladestation, Solarmodul, Akku, Controller, mit DC12V und USB 5V Ausgang., mit niedrigen Kosten, hohe Energie-Effizienz, sehr gut geeignet für den ländlichen Raum umfasst wo ist sehr kurz Strom.
Es ist allgemein verwendet für camping, Haus (Supprt led Lampe Beleuchtung, kostenlos Handy)
3 Stk 12v 3w led Lampe oder led Röhre (Optional)
Voll ausreichend Capactity Lithium-Batterie 12V5AH
5 M Solar-Panel Kabel & 5 M Lampenkabel
Sehr einfach zu installieren
bei Sonnentagen, Solar-Panel produzieren Strom Haus Ausrüstungen direkt liefern, Leistungsüberschuss werden Lagerung in Batterie,
Wenn keine Sonne (schlechten Tag oder bei Nacht), Wechselrichter nehmen Energie aus Batterie, Haus Ausrüstungen liefern.
Wenn Sie eine schnelle Information haben wollen, fügen Sie bitte mein Whatsapp: +8613554898278
Produktbeschreibung des tragbaren Solarladestation
MTO-SL126
Feature
* Home lighting
* Mobile/MP3/MP4 charger
* Plug and play solar kit with handle
Solar Panel
1pc 18V10W polycrystalline panel+ 5m cable
Lithium Battery
1pc 12V5Ah rechargeable
Lamp
3pcs LED 3W lamp + 5m cable of each bulb
USB port:
1pc 5V output for mobile, MP3,MP4, digital camera charging
Indicator
LEDs 25%, 50%, 75%, 100%
Fully charging time
About 8 hours
Lighting time
About 5 hours
Weight/ctn
N/W:20kg, G/W:24kg
Packaging of portable solar charging station
10pcs/ctn
carton size: 600*350*250mm
20ft container loading: 495 cartons(4950 pcs)
40ft container loading: 1067 cartons(10,670 pcs)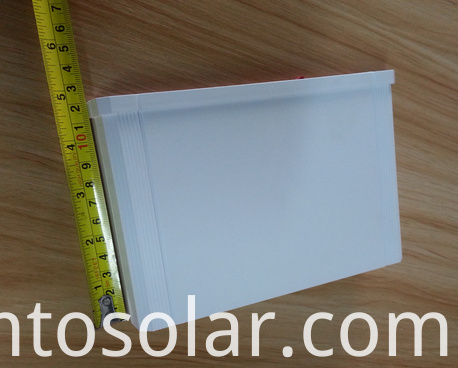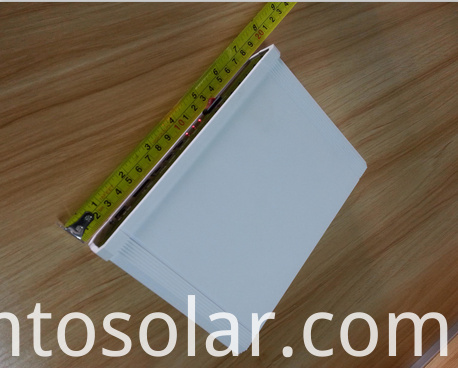 portable solar Ladestation:
Mobile Solarladestation umfasst Solarzelle Module, Solar Batterie, solar-Controller, LED-Lampen und USB-Ladekabel. Es ist ein System, das besondere entworfen ist, um Kunden Nachfrage von Strom, wenn sie, camping gehen oder gibt es kein Licht. Es kann auf alle Bereiche angewendet werden, dass Strom knapp ist. Verwenden Sie sehr weit verbreitet. Es kann kostenlos für Handys, Licht, MP3- und anderen DC Produkte laden.
Ist speziell für Afrika-Markt und den Ländern der dritten Welt, wo viel Sonne, aber Sperre der Elektrizität ist.
System-Kit die herkömmliche Beleuchtung ersetzen könnte.
Features & Vorteile:
AC oder Solar-Panel laden Stecker zum Aufladen von Handys, MP3-Ets.
Sicherheit und einfache Installation, Plug & Play-Systeme;
Gute Qualität-Panel, hohe Effizienz und lange Lebensdauer gewährleisten muss;
Solar automatische Lichtsteuerung: mit verstellbaren Laufzeiten, Überstromschutz;
hocheffiziente LED-chip
Superhelles Hight Lumen heraus setzen
umweltfreundlich
Standard-Glühbirne
Hängende Haken für Beleuchtung, kohlenstoffarmen Licht
Flexible entwirft pro Client-Anfragen;
Informationen zum Unternehmen: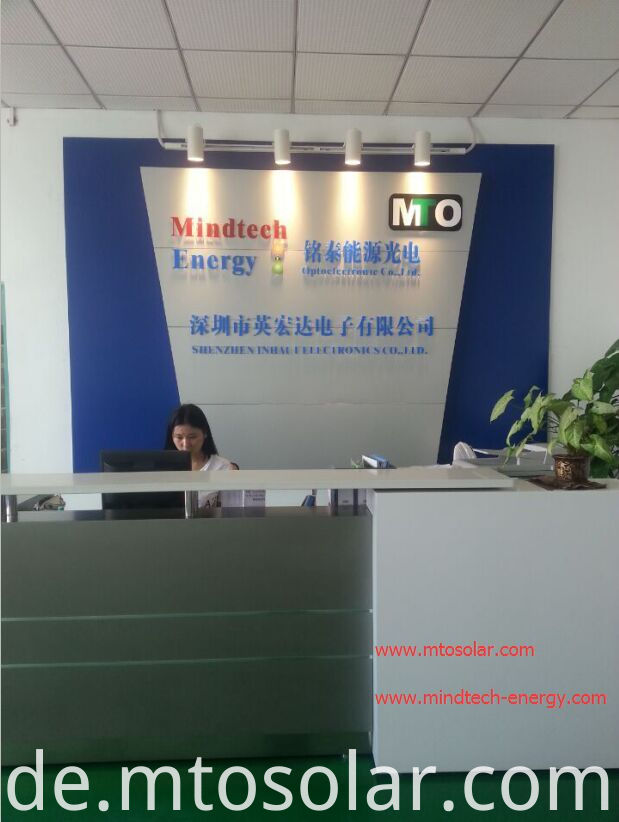 Produktgruppe : Solar Dc-Beleuchtungs-Systeme